Mk.5 (1964 – 1967)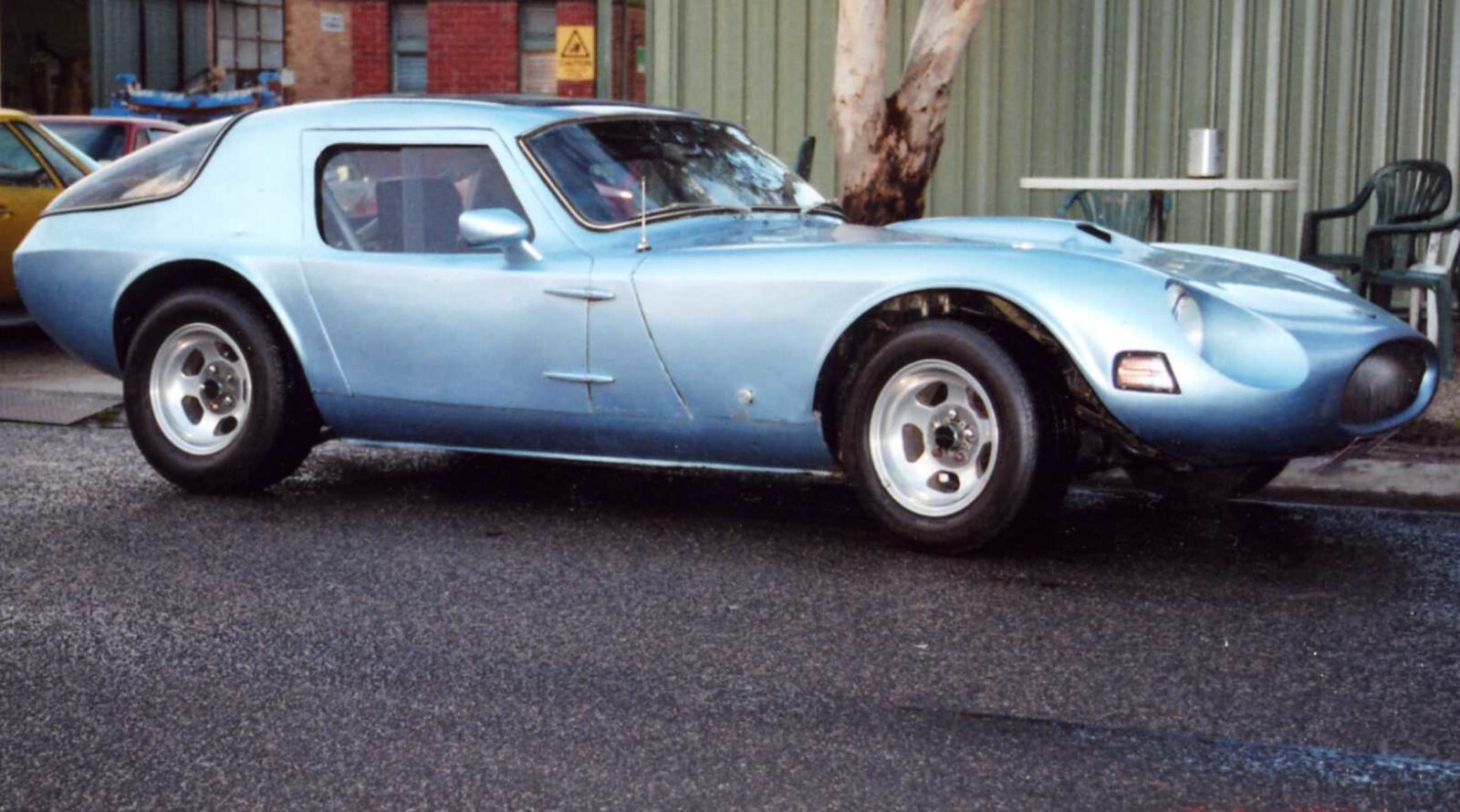 Bolwell Cars demonstrated that it had made the transition from a backyard business to a serious specialist vehicle manufacturer with the release of the Bolwell Mk.5 in late 1964. Although sales of the open top Mk.4 were still going well, Campbell Bolwell wanted to move forward by putting into place some new design and manufacturing concepts, new marketing ideas, and so on. He achieved this with his Mk.5 model, which cost ₤330 for the body-chassis kit, and which was variously advertised as "It only looks expensive", "…this car does not cost ₤3,441!" and "A device for making dreams come true".
One of the prime motivators behind the Mk.5 was that the design purist in Campbell always had difficulty with the concept of owners fitting a large, heavy 6 cylinder engine in a car that had been designed for a light-weight 4. Not only did this potentially upset the balance of the chassis and suspension, it also necessitated ungainly and sometimes ugly bonnet bulges.
The pragmatist in Campbell (and perhaps the marketeer in him as well) also realized the opportunities of appealing directly to the 6 cylinder Holden owner. In fact, Campbell has jokingly referred to the target market for the Bolwell Mk.5 as "sports car enthusiasts and owners of rusty Holdens".
By the time that Bolwell released the Mk.5, there were over a million suitable Holden "grey" engines out there somewhere and the FX/FJ models that Bolwell suggested as being suitable donor vehicles were likely to be at least 10 years old and thus quite affordable.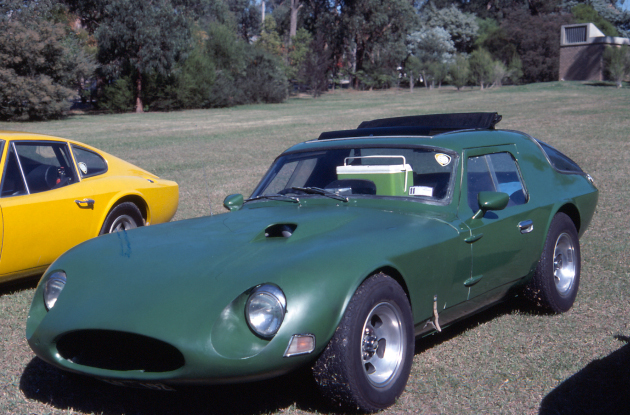 The Mk.5 chassis was therefore designed to suit Holden engines and suspension with much of the other componentary in the Mk5 also sourced from Holdens. With such widespread availability of second hand Holden engines and other parts, Bolwell Cars was able to target a much wider audience for the Mk.5 model. To some extent this offset the price increase from ₤198 for the Mk.4 to ₤330 for the Mk.5, although both models were offered as quite distinct choices to prospective Bolwell owners for a considerable period of time (the Mk.4 was not pensioned off until 1965 after selling some 100 units).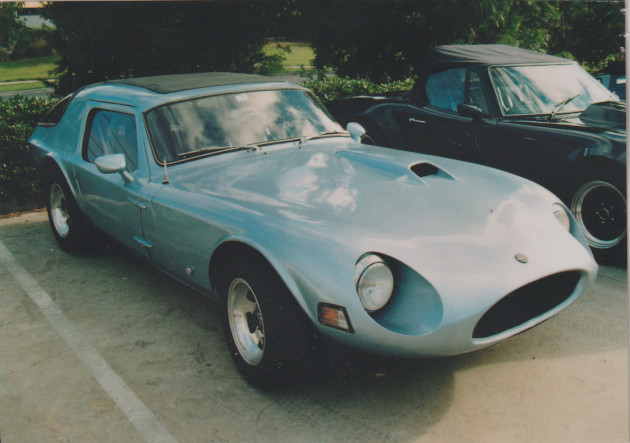 The overall design was still in tune with the swoopy profile of the earlier Mk.4 models, but with the front being much smoother and very definitely influenced by the popular Jaguar E-Type. The large and somewhat bulbous rear window (subsequently described as offering "panoramic visibility") appears similar to that of the Jensen Interceptor, however the Jensen wasn't released until two years later so it is just a case of parallel evolution. The Mk.5 body was fibreglass, with thickness depending on the stress of the area. Dashboard and all inner stress members were bonded into the body. The Bolwell brochures described the revised body as, "a strikingly individual and glamourous shape. Notice the smooth sleek lines of this thoroughbred. A car that would surely would not look out of place in any surroundings".
The chassis was described in the Bolwell brochure as "a backbone back-bone type unitary constructed chassis made from rustproof, light gauge spot welded panels". It was steel plate, like the Mk.4B, but with a bit of tube in it to pick up the suspension. It was spot welded and cut, bent and folded in the Bolwell factory. The chassis incorporated the footwells, front and rear inner guards, transmission tunnel, luggage compartment, cockpit sides and floor. In keeping with Campbell Bolwell's sports car design theories, the chassis was designed so that the engine was mounted well back from the front cross member in order to improve front/rear weight distribution.
Brackets and mounting points were provided for other components including Holden engine and gearbox, tail-shaft (which required shortening), rear suspension (with some leaves removed), front suspension (without coils and steering), wheels and tyres, radiator, battery, electrical components including voltage regulator, switches, interior light, instruments, fuel tank and so on. FX and FJ Holdens were considered to be most suitable donors, although the hydraulic pedal unit from an FE or FC Holden was recommended. Basically the only non-Holden components used were a modified Morris Minor rack and pinion steering set-up and front coils from a Standard 10 or Austin A30 (or similar) to replace the standard Holden coils. Bucket seats from a range of vehicles, including Austin Sprite or Hillman Imp could be used.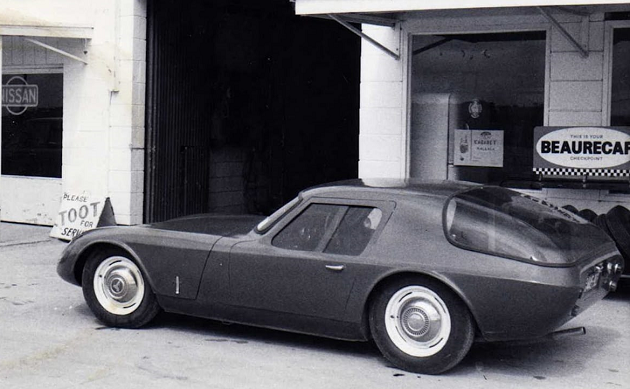 All up, a completed Mk.5 was estimated to weigh approximately 12½ cwt and to have a top speed of around 125 mph depending on engine tune and rear axle ratio. Performance and handling was largely up to the skills, and budget, of the owner. Certainly there was no shortage of "hot up" parts available for early model Holdens, including extractors and sports exhaust systems, carburettors, modified heads, and so on, and there were plenty of workshops around to modify or tune your engine if you couldn't do it yourself.
Bolwell advertising for the Mk.5 suggested that a complete Mk.5 could be built for an all up cost of around ₤500, and went on to suggest that this would produce a car with a resale value far in excess of this. If you couldn't do it yourself, Bolwell advertised, "Drive in your old model Holden and we will construct your finished car using your components – ₤650 tax paid." At one stage Bolwell also offered "a complete finished car registered and ready to drive away – P.O.A." but this was problematic and reasonably short-lived exercise as a result of Bolwell Cars fighting a losing battle with the Australian Taxation Office.
Bolwell sold around 75 of the Mk.5 model and provided sufficient profits to fund the development of future models of Bolwell Cars.
Bolwell Mk.5 – Dimensions and Specifications
(Sourced from Bolwell promotional material)
DIMENSIONS:
Wheelbase
90" (2286 mm)
Track
Depends on model of donor unit
Overall Length
158" (4013 mm)
Overall Width
66" (1676 mm)
Overall Height
43½" (1104 mm)
Ground Clearance
6½" (165 mm)
Weight – Kerb
approx 12½ cwt (635kg)
SPECIFICATIONS:
Chassis
Backbone type unitary chassis made from rust-proof, light gauge welded panels
Engine
Holden FX or FJ "grey" engine recommended
Transmission
Holden FX or FJ recommended
Suspension
Holden FX or FJ recommended
Steering
Modified Morris Minor rack & pinion
Brakes
Depends on donor unit
Wheels
Depends on donor unit
Tyres
Depends on donor unit
PERFORMANCE:
Standing Quarter Mile
Standard Engine producing 75 bhp – 17 secs
Modified Engine producing 120 bhp – 14.9 secs
0 – 50 mph
Standard Engine – 7.5 secs
Modified Engine – 5.0 secs
Top Speed At Least
Standard Engine – 100 mph (161kmh)
Modified Engine – 125 mph (201kmh)
COST:
$660.00
Body/Chassis Unit
$4.00
Tinting of rear screen
$20.00
An "A" bracket supplied and fitted – this gives positive location to the rear axle
$20.00
Proof coating of full metal underbody, inside tunnel and engine bay
$13.00
Roll Bar Fitted
$6.00
Coloured pigment in the fibreglass
$12.00
'Teardrop' bonnet bulge – necessary for use with standard carburetter. This is not needed if side draft S.U's are used
$70.00
Full exterior spray painting in colour of your choice
$23.00
Supplying and fitting of new battery and H.T. leads
$35.00
Complete wiring of car
$44.00
Full carpeting of floor and parcel tray and fitting of vinyl trim on inside of doors and rear inner guards
$30.00
Hoodlining
$49.00
Supply and fitting of reconditioned second-hand hydraulic brake and clutch pedal unit with brake and clutch lines all double flanged for safety
$64.00
Supply and fitting of secondhand rack and pinion steering with modifications and fitted with universal joint, bushed and mounted without steering wheel
$34.00
Supply and fitting of 15″ wood rimmed steering wheel
$136.00
To supply the following parts from an F.J fully reconditioned cleaned and painted including many new wearing parts
Complete front suspension
Complete rear suspension
4 wheels
Petrol Tank
Radiator
Lightened springs
Relay and horn
$176.00
To supply one FJ motor fully reconditioned with shortened tail shaft and gearbox
$98.00
Fitting of major Holden components such as motor, gearbox, front and rear suspension, petrol tank, shock absorbers, tailshaft and any other components not covered in other fitting costs mentioned in the pricelist
$10.00
Supply and fitting of reconditioned second-hand clutch slave cylinder to FJ gearbox
$36.00
Fitting of complete tailpipe system including sports silencer to existing exhaust manifold or extractor
$20.00
Supply and fitting of floor change to Holden gearbox (includes cutting down)
$5.00
Fitting of Fuel lines
$10.00
Supplying and fitting of trafficators
$38.00
Converting FJ or FX radiator to crossflow, fitting of header tank, overflow and all connections completing the water system
$24.00
Supplying and fitting of headlights, parkers, tail, stop, numberplate and interior lights
$78.00
Supplying and fitting 4 Dunlop B7 tyres and tubes
$109.00
Supplying and fitting 4 Pirelli Cinturato tyres and tubes
$12.00
Supplying and fitting of standard FJ Holden instruments and switches
Supplying and fitting new Smith's instruments
$7.00
Oil pressure
$7.50
Water temp.
$3.50
Ammeter
$7.00
Fuel Gauge
$33.00
Electric Tachometer
P.O.A
Speedometer
$5.00
Set of 5 Lucas toggle switches
$7.00
Supplying and fitting of bonnet catches
$22.00
Supplying and fitting of door catches
$40.00
Supplying and fitting 2 secondhand bucket seats approx.
$40.00
Special strengthened chassis version of Mk5 for use with larger motors (extra)
$12.00
Supply and fitting secondhand electric windscreen wipers
Please allow for registration and insurance costs in your complete car price.